Join our growing sports program and catch our school spirit!
LINCOLN COLLEGE OF NEW ENGLAND ATHLETICS PROGRAM
Athletics at Lincoln College of New England provides another exciting layer of our student life. Whether you are interested in intercollegiate or intramural sports, we provide the opportunity for you to get out, get active, and meet fellow student-athletes. We believe athletics are important, as our students participating in athletics share the same values and qualities – determination, dedication to hard work, and community spirit – that lead to success in the academic classroom, the workplace, and beyond.
Lincoln College of New England is the proud home of the Wildcats, and we're excited to compete at the Division III level of the National Junior College Athletic Association (NJCAA). Our membership allows us to participate in the New England Region (Region XXI), which includes many other two-year institutions. This conference also allows our student-athletes the opportunity to participate in regional and national post-season tournaments, as well as qualify for all-conference and all-region recognition. 
Lincoln College of New England's New Athletic Director and Men's Basketball Coach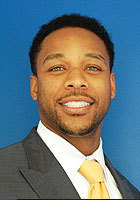 A former NCAA Division I player and a veteran NCAA Division II and NCAA Division III coach, Preston Beverly who was recently hired as the Resident Life Coordinator has assumed the additional roles as the new Director of Athletics and Head Men's Basketball Coach. Beverly played his collegiate basketball at Virginia Military Institute, where he was a two-year captain and one of the top rebounders in the Big South Conference. He graduated with a degree in Computer Science and a minor in Psychology and Math, reaching the rank of S-6 Lieutenant.
Beverly brings with him six years of collegiate coaching that includes stints at Nyack College, in Nyack NY, Bowdoin College, in Brunswick, ME and SUNY New Paltz, in New Paltz, NY. Bowdoin competes in the highly competitive New England Small College Athletic Conference, which boasts two National Champions in the 2000 era. During his time with Bowdoin he aided the Polar Bears to a school-record 22 victories, their first Conference Finals appearance, an NCAA Tournament bid and a second round NCAA finish.
Beverly returned to the court as a player in 2007, playing forward for the semi-pro Hudson Valley Hawks. He was the leading rebounder and second leading scorer for the League Championship Hawks in the National Professional Basketball League.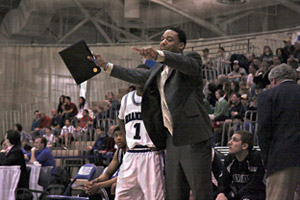 This will be Beverly's first head coaching position and he is known for his ability to attract and develop talent, which will be a huge asset for the men's basketball program at LCNE. Preston is extremely proud and pleased to be selected as the new coach for the Lincoln College of New England basketball program and to be able to provide vision for the growth of athletics at the College as the new AD and looks forward to building an outstanding program for the school.Beverly hails from an extremely athletic background. His father Randy was a long-time NFL defensive back who starred with the New York Jets in their Super Bowl III victory, making three interceptions. His mother Sharon, played collegiate basketball at national power Queens College, enjoyed an extremely successful collegiate coaching career and currently is the Director of Athletics & Physical Education at Vassar College.
This announcement has been well received by current athletes and we look forward to a very successful season this Fall.